The family of a woman killed by a man who went on to murder again have blamed police indifference and laziness after welcoming a jury's damning assessment of the investigations into both deaths.
Caroline Devlin's sister spoke out after an inquest verdict confirmed official failures allowed murderer Robert Trigg to get away with her killing and allowed him to murder again.
Mother-of-four Caroline, 34, was suffocated by Trigg in 2006 but her family say police refused to take their concerns about Trigg seriously and never properly investigated the death. Five years later Trigg murdered another partner, Susan Nicholson. Trigg was jailed for life in 2017 after Susan's family hired their own pathologist to re-examine both women's deaths, eventually forcing police in Sussex to reopen both cases.
The Nicholson family then won a High Court battle to have her inquest reopened and last week it concluded that police failings caused or con­tributed to her death at 52. The inquest jury concluded that Sussex Police knew or ought reasonably to have known that Trigg posed a real and immediate risk to her life.
Jurors also found there was a ­"realistic possibility" Susan's death may have been prevented if Caroline's death had been ­properly investigated as suspicious.
Caroline grew up in Auchinleck, Ayrshire, but was living with Trigg in Worthing, West Sussex, when she was found dead in bed by son Jordan as he prepared to treat her to a Mother's Day breakfast. A post-mortem reported she had died from a brain haemorrhage and her family were brushed off after voicing suspicion to officers.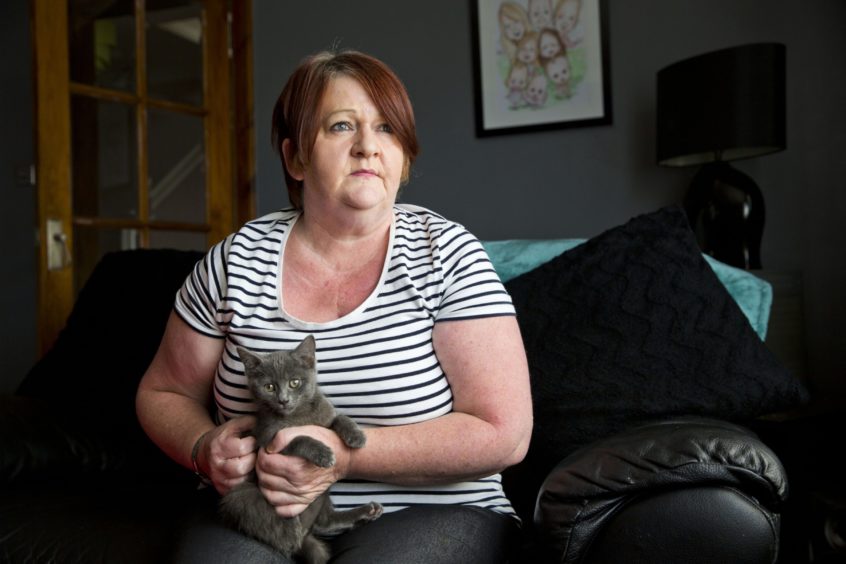 Her sister Anne, 55, from Cumnock, said: "We were sure that Caroline had been murdered by Trigg but when my mum went along to the police station in Worthing she was met at reception by a ­detective who proceeded to speak to her in a patronising and dismissive way in the reception area within earshot of members of the public waiting nearby. It was obvious that they had no intention of taking us seriously, and made my mum feel stupid and an inconvenience.
"What angers us to this day was that Caroline was given a cheaper post-mortem, which we were later told was a budget-based decision by the police.
"Vital clues to her murder were overlooked and later emerged in a review of the post-mortem by the Nicholsons' privately hired expert witness pathologist when he looked at Caroline's post-mortem.
"Neck injuries showed up, which pointed to suffocation."
Anne said the family, including Caroline's children, were still ­waiting for a proper ­apology, 15 years later. She said: "They were young when they were robbed of their mother and that is devastating. It has taken years to get justice.
"My mother, now aged 77, has been crushed emotionally by it all – by Caroline's murder and the appalling way the police handled the investigation.
"I can only assume the answer lies somewhere between police ­ laziness and corruption. Will lessons be learned from this? We sincerely hope so because we could not bear it to happen to anyone else."
Caroline's younger son, Brandon McKenna, 24, was just nine when his mum was murdered. He said: "This is the news we have needed for years. It confirms that Sussex Police closed the case into mum's murder far too early and Robert Trigg went on to murder Sue Nicholson. If they had done their job properly, Sue would most likely be alive today.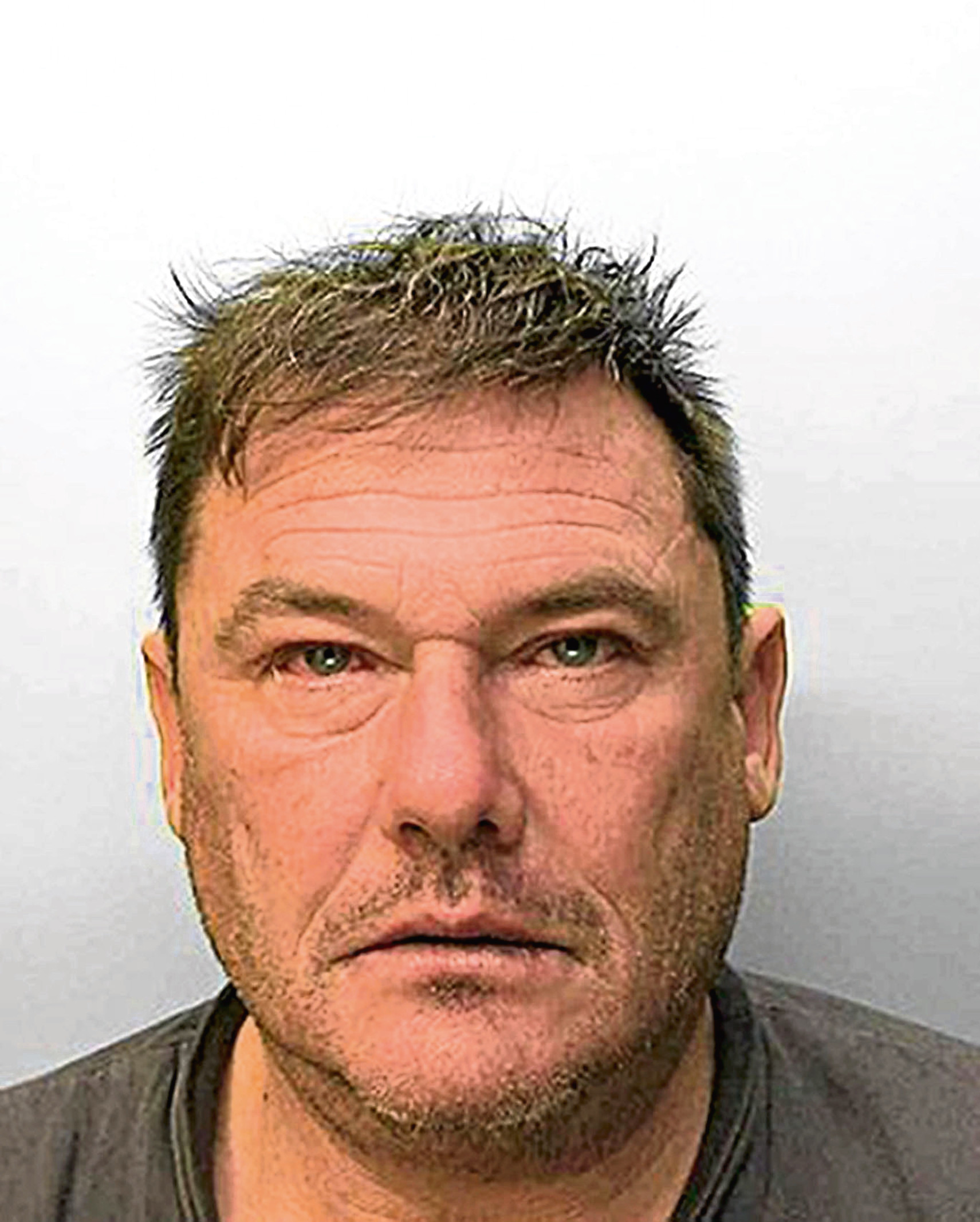 "No family should have had to go to such lengths to get the truth, especially when there are young children involved. It was so painful to lose mum when we were just children.
"Trigg was quick to anger and my memories are of him being furious and quick to anger in our family home. We woke (on Mother's Day) to find that she had died only to discover years later that she had been murdered. It is what we all feared had happened.
"Sussex Police let everyone down badly. It has taken a long time to come to terms with mum's murder and the appalling way it was handled by the police but now is the time to put that to rest and go on with our lives as best we can."
Brandon, a youth care worker, added: "I just want to do my mum proud and have a career where I care for others. It was her ambition to care for young people and I want to follow a worthwhile career path. I lost mum when I was a child and want to make the best of my life using the childhood I did have with her, even if it was only nine years."
The jury concluded that Sussex Police knew or ought reasonably to have known that Trigg posed a real and immediate risk to Ms Nicholson's life.
They also found that the force did not take the measures reasonably expected of them and that this caused or contributed to Ms Nicholson's death.
Jurors also found that the decision to declare Caroline's death unexplained and failure to launch a homicide investigation was a significant failure. They said there was a ­"realistic ­possibility" that Susan's death may have been prevented if Caroline's had been investigated.
The jury was also asked whether the decision by the pathologist – instructed by the coroner – not to refer Caroline's death to a Home Office forensic pathologist when they were unable to find the site of any ruptured aneurysm, was a significant failure, and if this caused or contributed to the death of Ms Nicholson.
They found that it was a significant failure and it did cause or contribute to her death.
Following the inquest, Assistant Chief Constable Fiona Macpherson said: "Susan's family and friends have waited a long time to hear all the facts surrounding her death and our thoughts remain with them, and with the family of Caroline, at this difficult time.
"Further to the apology that the former chief constable offered to the families in 2017, I apologise for the failings of the force in relation to the deaths of both Caroline Devlin and Susan Nicholson.
"As the coroner noted in her ­ closing remarks, Sussex Police have made extensive changes and improvements in the way in which it responds to cases involving domestic abuse in the 10 years since Susan's death. Learning from these two cases has been used as part of our work to comprehensively revise our policies during this period.
"We respect the findings of the jury, and we now need to pause to reflect on these before deciding on any further action."